What to expect
Quick Start Courses take place over two, 3-day weekends in vision therapy offices where patients are seen regularly.
The first weekend covers in-chair testing using unique "Test Grids" that identify the nature of the test, their diagnostic significance and how problems manifest as behavior. Participants then go undergo detailed training on basic activities.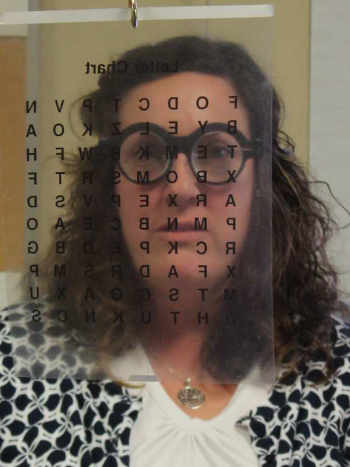 The second weekend covers perceptual testing and more advanced therapy activities. Instructors share their professional approach to testing, case presentation and therapy so you can apply what you learn immediately, IVI materials include significant diagnostic and therapist training details.
Test Grids transfer understanding testing to both O.D. and therapists.
All IVI materials are designed specifically for doctors to use for training new staff as you grow, and to enable you to review and refresh your understanding of VT.
Topics include:
How to generate, test, diagnose and treat "Sweet Spot Kids." The category that should make up the bulk of patients
The confidence you need to get over the first hurdle for all new VT ODs, "How do I get started and do a good job with patients."
An organized and proven system of therapy you can start using with patients immediately.
Exactly what tests to perform, how to do them and how to understand what the results mean so you can plan therapy.
A place where you and your therapists can get trained in the same way at the same time.
Learn to communicate the VT message so that parents and patients know vision is the problem and you have the solution.
Access to instructors and support people with nearly a century of of combined experience in the field.
---
Dates for the 2023 Essentials Course
Weekend 1: May 19–21
Weekend 2: July 14–16
Rates
Early Bird Tuition (ends April 30, 2023)
First Doctor: $2,700
Additional Doctor(s): $1,250
First Therapist: $1,400
Additional Staff: $900
Standard Tuition (as of May 1, 2023)
First Doctor: $3,200
Additional Doctor(s): $1,550
First Therapist: $1,600
Additional Staff: $1,100
If you would like to register by phone or have questions, contact Amee Lecoq at (760) 686-4648.